Uncategorized
Uncategorized (1)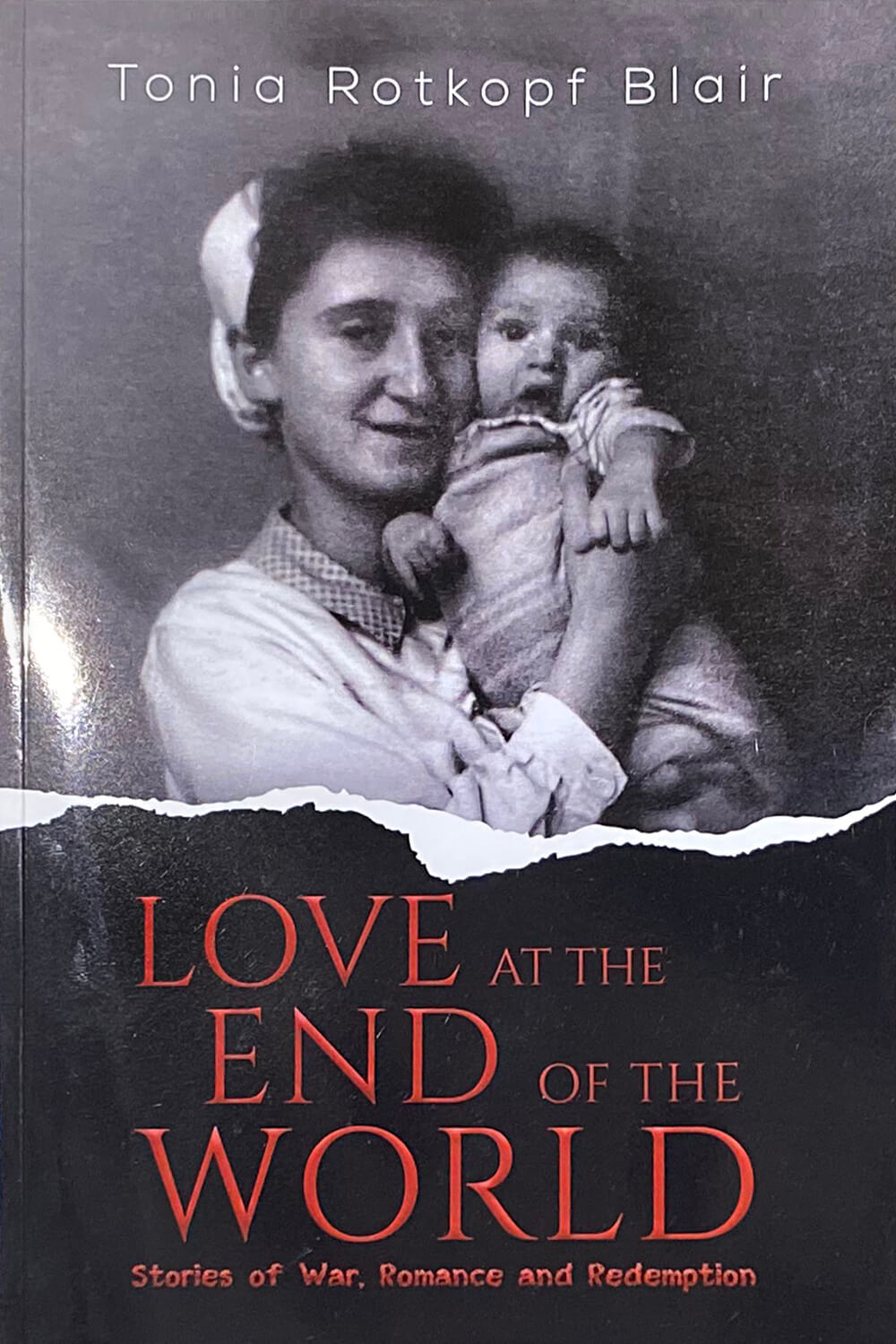 Love at the End of the World:
Stories of War, Romance and Redemption
by Tonia Rotkopf Blair

A few years after Tonia Rotkopf Blair was filmed for "Our Holocaust Vacation" in 1997, she dedicated herself to writing. Although she had already written a few stories, she enrolled in a writing class and began pouring her most poignant memories into precise stories in a provocative teenage voice. A few stories cover events in the movie, others her years in South America and New York but almost all grapple with the Holocaust as experienced by a young woman.
Although her entire teen years were under the Nazi boot suffering immense horror, she didn't let that stop her from practicing kindness, learning about romance, and developing intense relationships, some of which saved her life. From falling in love with a young man while jammed in a cattle car to chaste flirting with a German pilot and other liaisons, she kept her heart and dreams alive and inspired others.
Indeed, the book includes an essay by her son, Doniphan Blair, also its editor, which revisits Darwin's "survival of the fittest" as "survival of the lovingest."
"Love at the End of the World" is available at most book sellers and lists at:
Kindle $4.95 (US)
Paperback $12.95
Hardback $26.95