Our Holocaust Vacation DVD 58 min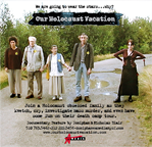 This new, one hour version of "Our Holocaust Vacation" has been playing PBS stations across the country since the spring of 2011.  Focusing a bit more on the teenage character and with strong music cues, it rocks more than the 84 minute version.  For private use only.
24.99 + $4.99 Shipping/Handling  TOTAL $29.98
Our Holocaust Vacation DVD 84 min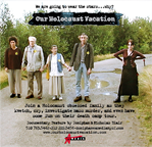 This standard length movie includes an introduction about the family, a closing dinner, where family discusses the Holocaust and the teen character displays important developments, and a wrap up of the survivor's travels after the war.  For private use only.
24.99 + $4.99 Shipping/Handling TOTAL $29.98
OHV Institutional Copy and Curriculum Guide -  2 DVDs + 26 page curriculum guide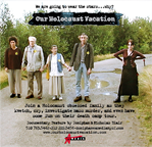 The Institutional/Curriculum Package includes both the 58 and 84 min. DVDs and is licensed to be shown multiple times to large groups.  It also includes a 26 page Curriculum Guide that lays out OHV alternative view of teaching and understanding the Holocaust.  Some of the subject covered are • The Women's Side of War • Healing from the Holocaust • Mysticism Post-Holocaust • Alternative Reading • And More
$290.00 + $9.99 Shipping/Handling TOTAL $299.99
Be Happy Poster with text by Michelene Maurel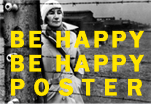 This striking and moving poster is of the survivor from "Our Holocaust Vacation" in Auschwitz.  From a photo by Tonia's husband, Vachel, using a text by Michelene Maurel, and with design by filmmaker Doniphan Blair, "The 'Be Happy' Poster is the most succinct analysis of how to heal from the Holocaust I know," noted Blair.
$35.00 + $14.99 Shipping/Handling TOTAL $49.99
Be Happy Fine Art Seriograph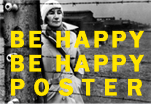 This is fine art version of the "Be Happy" poster.  A three-color seriograph on archival paper, and signed by the artist, this is worth the added cost for anyone thinking of a quality framing.  An example of thought-provoking and healing "Holocaust art," the "Be Happy Poster" is appropriate for any synagogue, Jewish services office or progressive Jewish or non-Jewish home.
$270.00 + $29.99 Shipping/Handling TOTAL $299.99